Have you ever imagined entering a tropical paradise full of delicious delights?
Picture this: picking fresh fruit from the tree, enjoying delicious tastings, and having fascinating adventures in verdant orchards.
Sounds good? We have picked 15 Desaru Fruit Farm activities that will transform your fruit-filled fantasies into reality!
Table of Contents

1. Fruit Farm Tour
You can learn about local fruits and try seasonal varieties on fruit farm tours, which are fun for all ages.
Tips:
Try to avoid public holidays to avoid crowds and ensure you can hear the guide and enjoy the tour.
Choose the evening session for a lesser crowd and cooler temperatures.
Ticket Price:
| | | |
| --- | --- | --- |
| | Price (Adult) | Price (Children 3-11 years) |
| Fruit Farm Tour | Starting from RM40 | Starting from RM35 |
| Combo Ticket | Starting from RM85 | Starting from RM70 |
Book Here: Desaru Fruit Farm
Also Reading: Top 10 5-Star Luxury Hotel In JB
2. ATV
Enjoy a 20 or 45-minute Desaru Fruit Farm ATV ride, passing fruit trees, vegetable areas, and an animal petting zoo.
Wear comfortable clothes and shoes that you don't mind getting dirty.
Helmets are compulsory, however, some may smell; put free plastic caps over your hair.
Ticket Price:
Starting from RM55
Book Here:
ATV Ride
3. Jeep Ride
An 800-acre jeep ride is one of the popular Desaru Fruit Farm activities. It is a way to experience picking and eating farm-fresh fruits and learn about crops.
Tips:
Consider doing it before lunch or late afternoon to avoid the heat, as the Jeep has no roof.
Fruit plucking involved getting on and off the vehicle, so those with young kids or old folks might want to opt-out.
Ticket Price:
Starting from RM598
Book Here:
Jeep Ride
Also Reading: Top 9 Places To Visit Near Legoland Malaysia
4. Petting Zoo
Children and adults will enjoy the Desaru Fruit Farm petting zoo's intimate encounters with the animals.
Tips:
Exercise caution as some animals may become aggressive when competing for food.
Bring a water bottle, wet tissues, or hand sanitizer since there are no facilities for hand-washing following animal contact.
Ticket Price: Free with the Desaru Fruit Farm ticket entry.
5. Fish Feeding At Fish Pond
There's a fish pond next to the herb and vegetable garden where you can feed the fish.
Tips:
Do not overfeed the fish.
Do not throw other food except the one for the fish into the pond.
Ticket Price: Free with the Desaru Fruit Farm ticket entry.
Also Reading: Best Time To Go JB
6. Fruit Buffet
The farm offers a daily fruit buffet with endless fresh-cut fruits on platters so you can try them all and pick your favourites.
Tips:
Go ahead and try new fruits. Exotic fruits can be wonderful.
Make sure you are hungry because there are many delicious fruits to try.
7. Paintball
The paintball arena at Desaru Fruit Farm features several obstacles and terrain to make the game more enjoyable and tough.
Just turn up and have fun—the paintball equipment is provided!
Tips:
Follow staff safety guidelines or the marshal may end the activity.
Watch your surroundings, and don't shoot your teammates.
Also Reading: Top 9 Popular JB One Day Trip
8. Animal Feeding – Alpacas And Raccoons
Another popular Desaru Fruit Farm activity is animal feeding.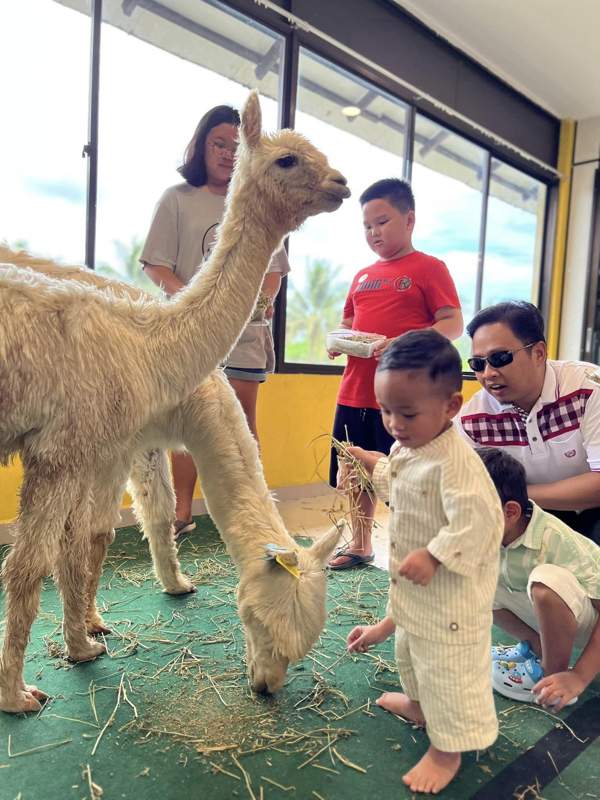 You can get near to your favourite animals: the alpacas and raccoons.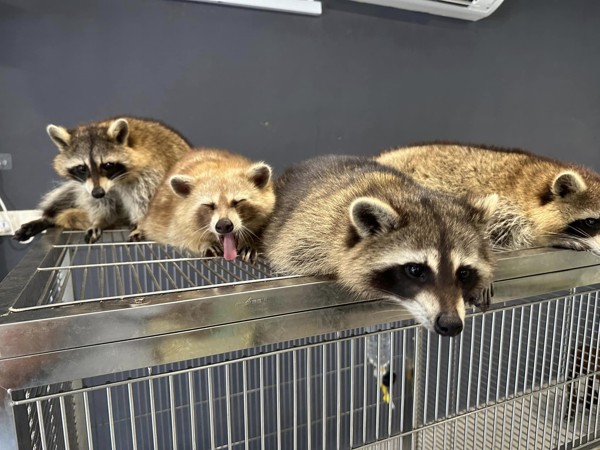 Tips:
Animals are fed daily from 10:00am to 5:00pm.
Please don't force the animals to eat; let them come to you.
9. Mini-Mart
There is a mini-mart where you can buy freshly cut fruits, bottled fruit juices, and souvenirs to take home.
Tips:
Fruit prices are expensive here; you can find cheaper selections elsewhere.
You can ask about the different types of available fruits and vegetables if you have any questions.
Ticket Price: Free
Also Reading: Top 9 Thai Massage Places in Johor Bahru
10. Fruit Picking
Fruit picking is a terrific opportunity to appreciate Desaru Fruit Farm's natural beauty and learn about Malaysian fruits.
Tips:
Wear long pants and a long-sleeved shirt, especially in the guava orchard, where there are a lot of mosquitoes.
You can experience plucking fresh fruits and eating them on the spot.
Ticket Price:
Free with jeep tour package.
Book Here:
Jeep Ride
11. Herbs Garden
Explore the herb garden at Desaru Fruit Farm to discover various herbs, where you can touch and learn from knowledgeable guides about their culinary and medicinal uses.
Tips:
Consider visiting in the morning or evening for cooler weather.
If you plan to stroll, wear comfortable shoes and clothing.
Ticket Price: Free with the Desaru Fruit Farm ticket entry.
12. Vegetable Plots
At Desaru Fruit Farm, you can explore a well-kept vegetable plot arranged by type near the entrance.
Tips:
Put on comfortable shoes for uneven and muddy terrain at the vegetable plots.
You can ask any questions to the tour guide if you wish to learn more.
Ticket Price: Free with the Desaru Fruit Farm ticket entry.
13. Agricultural Gallery
The gallery provides information on crops, plants, trees, and bio-farming.
Tips:
Wear sunscreen and a hat. The gallery is located outdoors, so protecting yourself from the sun is important.
The gallery has many photo opportunities, so be sure to bring your camera.
Ticket Price: Free with the Desaru Fruit Farm ticket entry.
14. Honey Tasting
As part of their bee and honey-keeping education, Desaru Fruit Farm offers honey tasting.
After the talk, you can taste farm-fresh raw honey.
Tips:
Raw honey would be offered, which is safe for visitors with diabetes.
You can experiment with different combinations of honey and food.
Ticket Price: Free with the Desaru Fruit Farm ticket entry.
15. Durian Buffet
The prime season for enjoying durian at Desaru Fruit Farm is typically from mid-June to August and you can get the best durian buffet here!
Tips:
Don't be afraid to try different durian dishes.
Eat durian slowly to avoid illness as it is a rich and heavy fruit.
Ticket Price: Desaru Fruit Farm ticket entry.
Conclusion
In conclusion, Desaru Fruit Farm activities are fun and educational for people of all ages. They allow people to learn about tropical fruits while having a variety of recreational activities.
How To Go To Desaru Fruit Farm From Singapore
Discover the most convenient method to get private taxi to Desaru Fruit Farm from Singapore with TaxiToJB, your dependable private car service. Goodbye, shared rides, and hello, convenience!
You can choose your favourite pick-up time and location. Our direct private transfer service guarantees a hassle-free ride.
Make your reservation today!